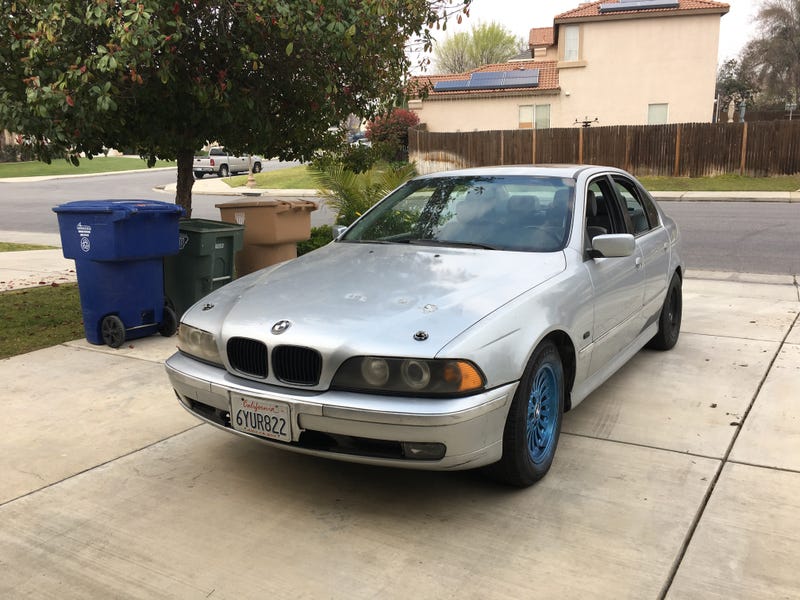 I got my suspension, brakes, engine, and interior back together on my 540i. I decided it could use some gas that wasn't pushing a year old. So I set out to the gas station. I backed it out, made it four houses down when I heard -clink- the brake caliper clip had fallen off. I turned around, parked in the driveway, gathered the clip out of the street, and cleaned the garage. Months of dirt had gathered under the car.
With my garage clean, I went out to start the car and pull the 5er in. It turns over but doesn't start. At least it recognizes the key so I don't have to dismantle the dash for a third time.
I'd love to get it back in the garage. It was thrilling during my 2 minute drive today. Simply because of the many hours it took to get those 2 minutes.